May 24, 2023 | Atwater Vineyards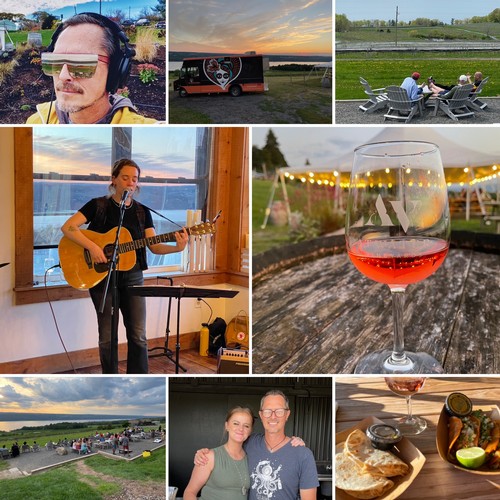 Looking for fun Memorial Day Weekend activities? Come to Atwater!
Our Vista (outdoor) bar opens this Thursday! Savor wine by the glass or bottle, cocktails, or mellow beverages and cheese plates or small bites while enjoying the best view of Seneca Lake. Be sure to stay for the sunset Thursday to Sunday! Open Daily, 11:00 a.m. to 6:00 p.m. Open Thursday through Sunday for Atwater After Hours, 6:00 p.m. to 9:00 p.m. Well-behaved, leashed dogs always welcome in our outdoor seating area.
Thursday, May 25 6:00-8:00 p.m.
Atwater After Hours Singer Songwriter Series with Sarah Noell
Saturday, May 27 6:00-8:00 p.m
Atwater "SunSET" Series with Astro Hawk
Sunday, May 28 2:00-7:00 p.m.
La Monarka Mexican Food Truck Monday,
May 29 11:00 a.m. - 6:00 p.m.
Open indoors for curated tastings, outdoors for wine by the glass or bottle
Comments
Commenting has been turned off.